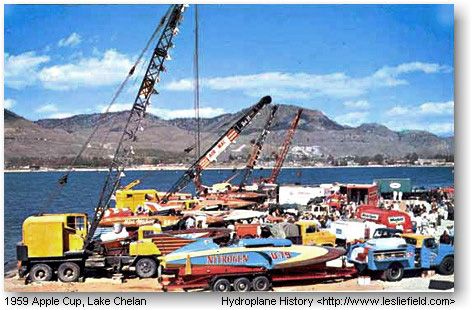 Welcome to the Hydroplane History website.
We are here to celebrate unlimited hydroplane racing, with particular emphasis on the "Golden Age" of the '50's and '60's.
We'll be updating the site frequently so we hope you'll visit often.
Nearly every small image is hyperlinked to a larger version. (Click on the small image and a larger one will be displayed).
With the last update the website contains 2604 pages of text and 2043 images so there's much to see. Click around and have fun.